Mika Watanabe, L.Ac., M.Ac.OM.
I believe that people can change.

In my own life, change has come in many different forms: moving to new cities, starting a family, making my way through school, becoming a professional. Often the changes have felt positive. However, when they involved uncertainty, a decline in health, or a setback of a goal, the changes have also felt difficult and downright scary.

I came to Chinese medicine as the result of unexpected change. As a teenager, I was in a car accident that kept me in and out of hospitals for a number of years. While this experience as a patient filled me with gratitude for healthcare providers, it also gave me an awareness of the many shortcomings to Western medical care. A few years after my accident, I made an appointment with an acupuncturist out of curiosity. That experience opened my eyes to the potential of Chinese medicine to recognize and address the needs of the whole patient, and how empowering it was to receive care while being seen as an individual and not a collection of parts.

My personal experiences recovering from injury gave me the desire to help others in their healing process. My realizations from that first acupuncture treatment gave me the answer of how I was going to do it.

I have a strong desire to work with you as an ally in your journey through whatever changes life may be bringing to you right now. I am interested in empowering in you as the director of your own health, and do so by careful listening, honest advice, and an offering of healing modalities and herbal supplements that have an amazing ability to support you in manifesting the changes you desire. I approach the process of healing playfully and realistically, with a strong belief that enjoyment and comfort are medicines in their own right.While I maintain a general practice and enjoy treating a wide-range of conditions, I place special emphasis on facial rejuvenation, dermatological conditions, scar therapy, digestive disorders, mental-emotional health, and pain conditions related to injury, trauma, and overuse.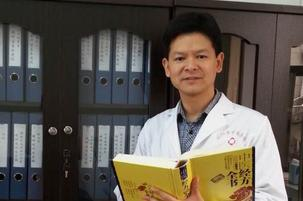 Dr. Junfeng He received his MB degree in Traditional Chinese Medicine (TCM), MMed degree in TCM diagnostics, and Ph.D. in Acupuncture from Hunan University of Traditional Chinese Medicine. Dr. He has 23 years of experience in TCM practicing, education, and research. Dr. He is an active Diplomate of Acupuncture certified by US National Certification Commission of Acupuncture and Oriental Medicine (NCCAOM).
Prior to joining our clinic, Dr. He was a Chief TCM Physician and Vice President of the 2nd affiliated Integrative Medicine Hospital of Hunan University of TCM, Professor of TCM Diagnostics and Ph.D. advisor at Hunan University of TCM, Dr. He was also a Visiting Scholar at Utah State University for one and half years.
Dr. He has seen thousands of patients with a variety of diseases, published more than eighty scientific papers, edited eight books, supervised more than ten Ph.D. or M.Med. students, and received a number of national research grants in the area of Acupuncture and Oriental Medicine.
Dr. Lori Forest is a passionate Naturopathic Physician who is committed to educating patients so they can improve their own health. She believes the choices we make are important to the quality of life we are able to lead. She works with her patients to identify root causes and teaches them how to include nutrition and self care as a daily regimen. She is a graduate of the National University of Natural Medicine in Portland, OR. She was the manager and sole practitioner of the Evergreen Naturopathic clinic in Bangor, Maine for 3 years. She specialized in women's health, botanical medicine and homeopathy. Recently, she was the Primary care Naturopathic Physician at the Community Wellness Center in West Linn, OR. She is currently completing additional training in women's health.
In her free time Dr. Lori enjoys cooking, knitting, hiking and camping with her family and dog.
"My mission in life is not merely to survive, but to thrive; and to do so with some passion, some compassion, some humor, and some style." ~ Maya Angelou
Chinese Medicine has been the foundation for enormous personal change in my life. My story with acupuncture begins as a patient in my early 20s, grappling with unpleasant health issues that greatly affected my quality of life. I had no answers or solutions from my doctors. In the following months of regular acupuncture and Chinese herbal medicine, my health started to change radically, deeply, and noticeably for the better, and over time I felt like a new person. I fell in love with the medicine and after some years I realized there was no greater gift for me than to share this with others and help people navigate their health concerns. And so began
my education in Chinese Medicine.
I moved from my hometown of Minneapolis, MN to Portland to attend one of the best schools around: Oregon College of Oriental Medicine. My time at OCOM, as well as an inspirational internship in Nanjing, China post-graduation, instilled in me an approach to my practice of utilizing all diagnostic and treatment modalities available for best patient care. I use acupuncture, cupping, East-Asian bodywork, Gua Sha, Chinese herbs and lifestyle advice, but sometimes the best medicine is to help equip a patient how to ask their doctor the right questions.
My special interests as a practitioner include pain relief, women's health, fertility, digestive support, preventative medicine, and helping people who just aren't feeling their best and don't know why. Ultimately, my goal is to empower patients to take great care of themselves and cultivate more awareness around mind-body-spirit connection. When I'm not working with patients I love to travel, explore Oregon's wild coastlines, hike, sing
with a women's choir, and hang with my wonderful partner, cat, and dog. If any part of my story resonates with you, don't hesitate to schedule an appointment to see if Chinese Medicine can help you feel more optimal to keep doing what you love to do!
The Woman keeping it all together.
Born and raised in Southern California, following my parents to Oregon in 1991 I became transplanted in Silverton and have been happily serving our community since. After approximately eight years between our two grocery stores I became employed by Silverton Hospital where I was fortunate enough to have the opportunity to expand my customer service and community based skills to healthcare which I truly believe is my calling. The transition to Eastern Medicine in an acupuncture setting has been delightful and I thoroughly enjoy the continued growth of my knowledge in healthcare and being a part of our community.In my time away from the clinic, I enjoy hiking, camping, and all of the great outdoors Oregon has to offer, reading, staying fit and my two Labradors.